All new to HotaruCon 2 you can now sign up to specialist workshops for an additional fee. Please note these workshops are only available to HotaruCon attendees. This year we have:
Tsumami-zaiku Workshop
Founded in 2015 by a London based craftmaker. Hanamizuki creates "Tsumami-zaiku", which is the Japanese traditional craftwork used in "Kanzashi" or "Geisha Kanzashi" Japanese hair sticks. "Tsumami" means "pinch". It is made by pinching and folding tiny square cloth with tweezers like an origami paper. Kyoko creates Tsumami-zaiku Kanzashi with only high quality materials from Japan and UK.
Hanamizuki's unique pieces are not only for Japanese traditional fashion on special occasions but also for casual daily use.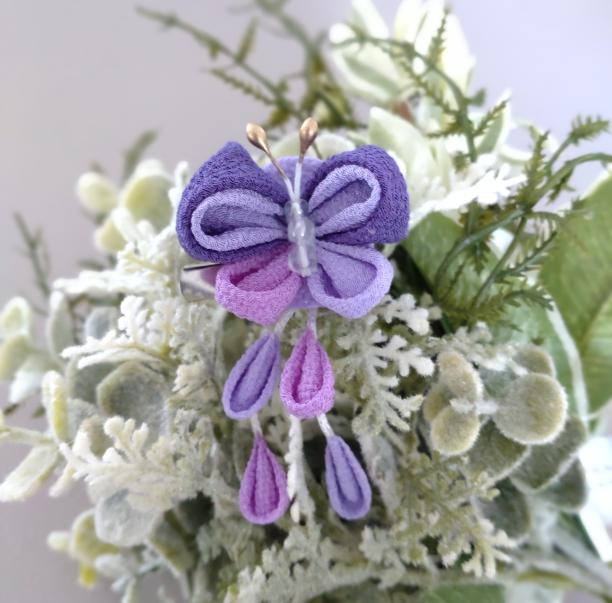 In this workshop, you will learn how to make butterfly using the Tsumami-zaiku technic to create a hair clip & brooch accessory. It can be used in dual ways!
■notes■
* Please be aware that this workshop contains water-soluble adhesives and metals. We would not recommend this workshop for anyone who is allergic to these items.

This workshop will be available from 12:30 - 13:30 on Saturday in the Board Games Room and needs to be pre-booked to secure your place.
There are 11/15 places available (If there is an excess of interest Kyoko has agreed to run a second workshop on the same day)
All materials will be provided, as well as expert instruction, and you get to keep what you make for only £26.50