Every year we run various charitable initiatives throughout the convention and we elect a different charity to support each time.
This year's Con Charity is Stonewall.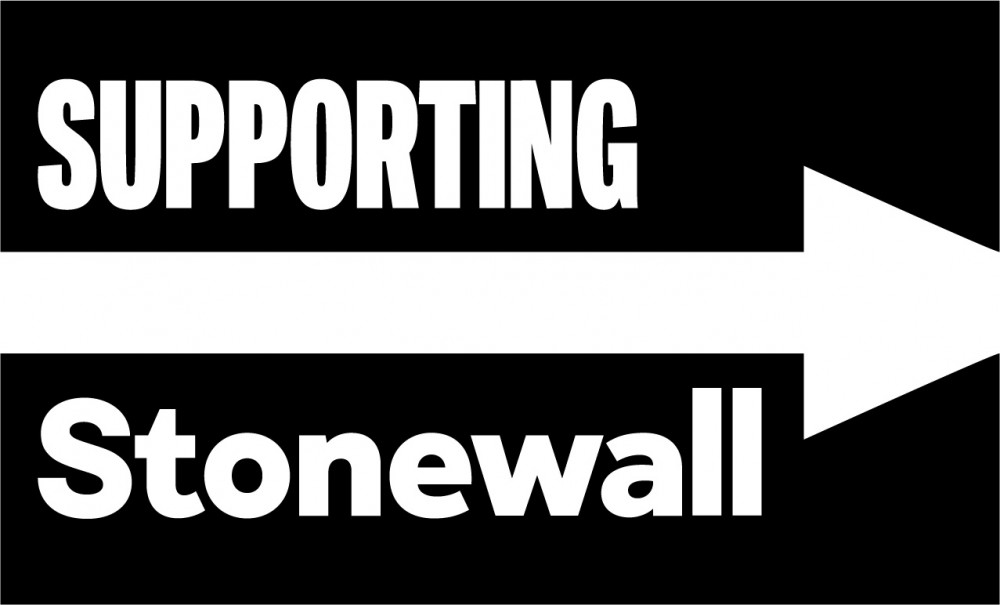 Who Are Stonewall?
At Stonewall, we stand for lesbian, gay, bi, trans, queer, questioning and ace (LGBTQ+) peopleeverywhere. We imagine a world where all LGBTQ+ people are free to be themselves and we canlive our lives to the full.
We are part of a vibrant global movement for change made up of LGBTQ+ people, our allies, families and friends. Over the last 30 years, we have helped create transformative change in the lives of LGBTQ+ people in the UK. Today, we have equal rights to love, marry and have children, and our lives, families and relationships are represented as part of the national curriculum in most of the UK.
Our campaigns drive positive change in public attitudes and public policy. We ensure LGBTQ+ people can thrive throughout our lives by building deep, sustained change with the institutions that have the biggest impact on us. We make sure the world hears and learns from LGBTQ+ communities.
We're committed to empowering people to create change in their own communities. You are joining a global community dedicated to a brighter future for all LGBTQ+ people. We hope you enjoy Fundraising for Stonewall and helping to support our vital work.
Thank you!
Previous Con Charities
Hotarucon: We are very pleased to announce we raised 1459.15 for MIND over the weekend.
That includes £720 Charity Auction bids, £171.27 Bring and Buy, £10 Pop up Vendors, £308 Cosplay Cafe, £190 cash and £59.88 change from the Closing Ceremony.
Charity Events at HotaruCon
Bring and Buy: 8.5% of all sales at the Bring and Buy go towards the Con Charity.
Firefly Lounge: Rather than tipping the acts there are QR codes donating directly to Charity on every table and coin buckets for any cash donations. There are also drinks and snacks available for purchase in the Lounge where all profits go to charity.
PopUp Vendors: We lay out some tables around the Cosplay Café which are yours to occupy and sell your wares in exchange for a donation of your choice to the Con Charity. These are for attendees who want to try peddling their
products at a convention without the pressure of committing a whole weekend, buying in enough stock and ransacking Ikea for table dressing.

Cosplay Cafe: Doesn't everyone fancy a bit of tea and cake on a Sunday afternoon? Indulge yourself and enjoy the service of our Cosplay Maids. All profits go to the Con Charity.
Charity Auction: At the closing ceremony we hold an auction of donations from vendors, committee, attendees, A4 size prints of that year's badge art, a complete set of regular size badges and anything else we can think of in the moment...
Misc donations: If you have any loose change you want to donate, the Closing Ceremony is the perfect time to do so